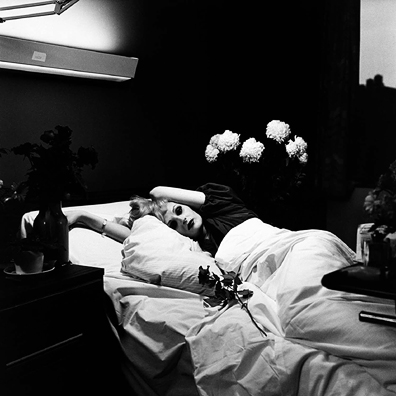 Antony Hegarty
is one of my favourite musical discoveries since I started to listen to 'good' music. He's got this really unique quivering voice that oozes with every emotion ranging from sadness and isolation to hope and salvation. With his band,
Antony and the Johnsons
, Antony's striking voice is accompanied a band that can both kick up a lot of dust with heavy rhythms or cool down with melodic orchestral ballads.
It was Antony and the Johnsons' Mercury Prize-winning second album,
I Am A Bird Now
(2005), that got me hooked on this androgynous singer who "...sees [his] reflection in Boy George". He has collaborated with the likes of Lou Reed and also appeared on one the year's best,
Hercules and Love Affair
's debut s/t LP. The Johnsons dropped their
Another World
EP on the world back in October with their third LP,
The Crying Light
, due for a release around January 20th, depending which side of the pond you reside.
Antony and the Johnsons - Shake That Devil
(from
Another World
EP)
Antony and the Johnsons - Another World
(from forthcoming
The Crying Light
LP)